26 classic rooms furnished in a simple elegant style and high quality comforts offer efficiency and relaxation to our guests.
The rooms are located in the Hotel. They are comprised of a single room with a private bathroom with shower or bath.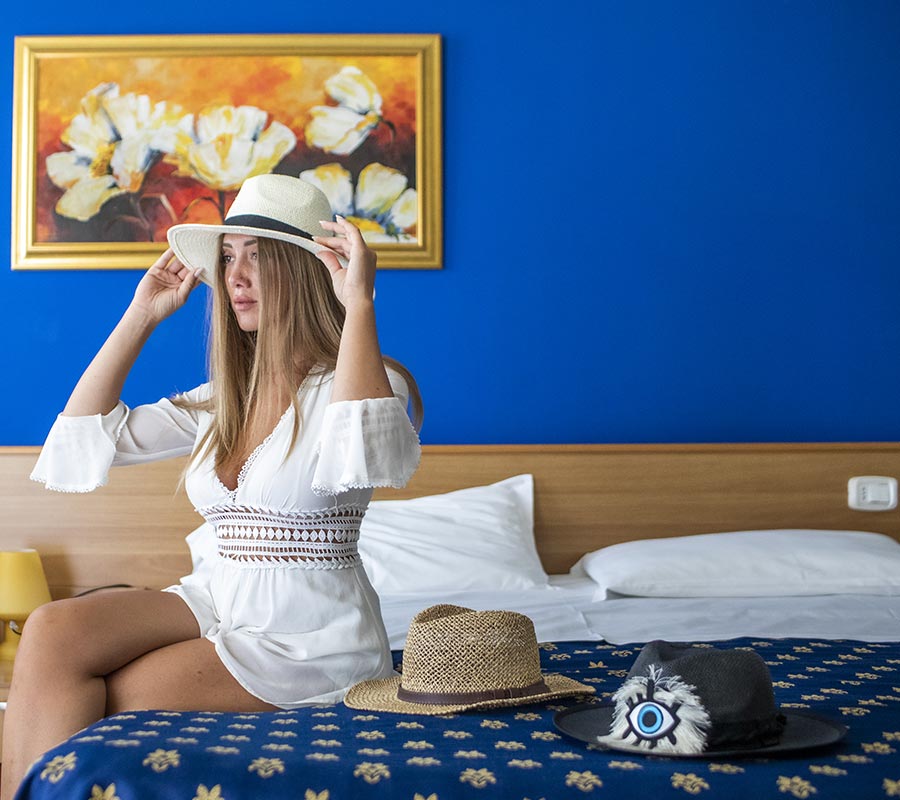 Room with breakfast, half board, full board. International buffet breakfast served in the hotel breakfast room, lunch and dinner served at your table in the restaurant located near the swimming pool
THE SEA SCENT AND SEDUCTIVE VIEWS OFFER A REAL PLEASURE WITH COMFORTABLE AND EXCLUSIVE ROOMS
63 two-room apartments, 42 square meters, are comprised of  two separated rooms:
one bedroom and an open  room with kitchen and living room. Private bathroom with shower.
Renovated in 2015, each apartment has a minimalist, modern style and can host between two and five guests.
You can choose the Residence Accommodation and then you have the possibility to manage the holiday with flexibility and whether or not to add some services and fees.
Perfect accommodations if you prefer hotel service and more comfort than the classic room in the Hotel. In this case the apartment becomes a comfortable Family Room: with breakfast, half board, full board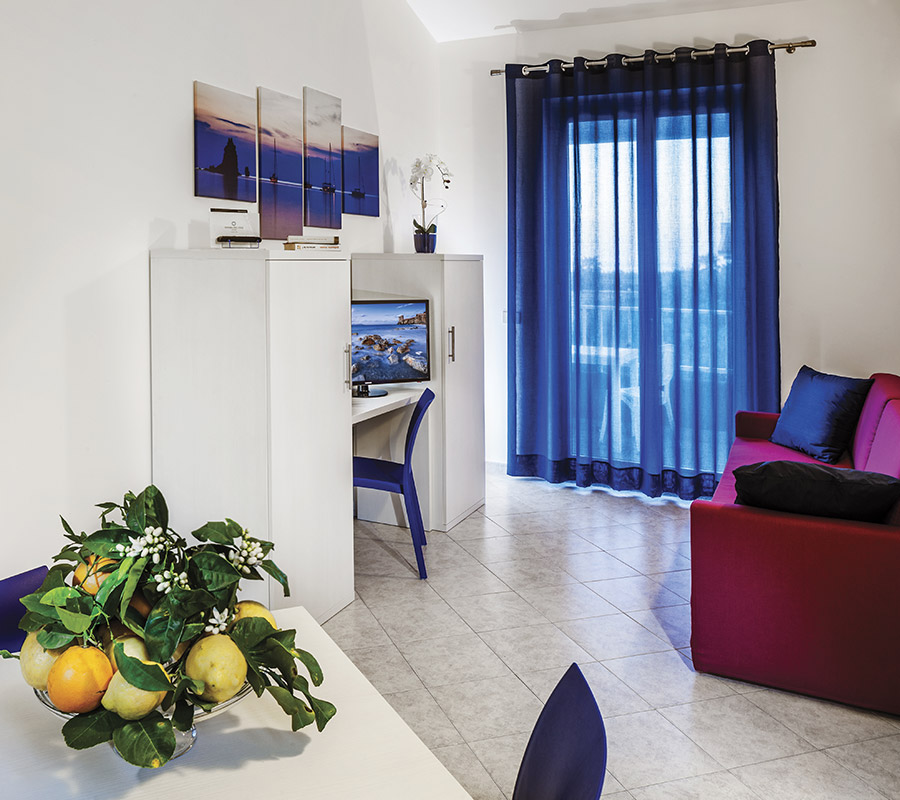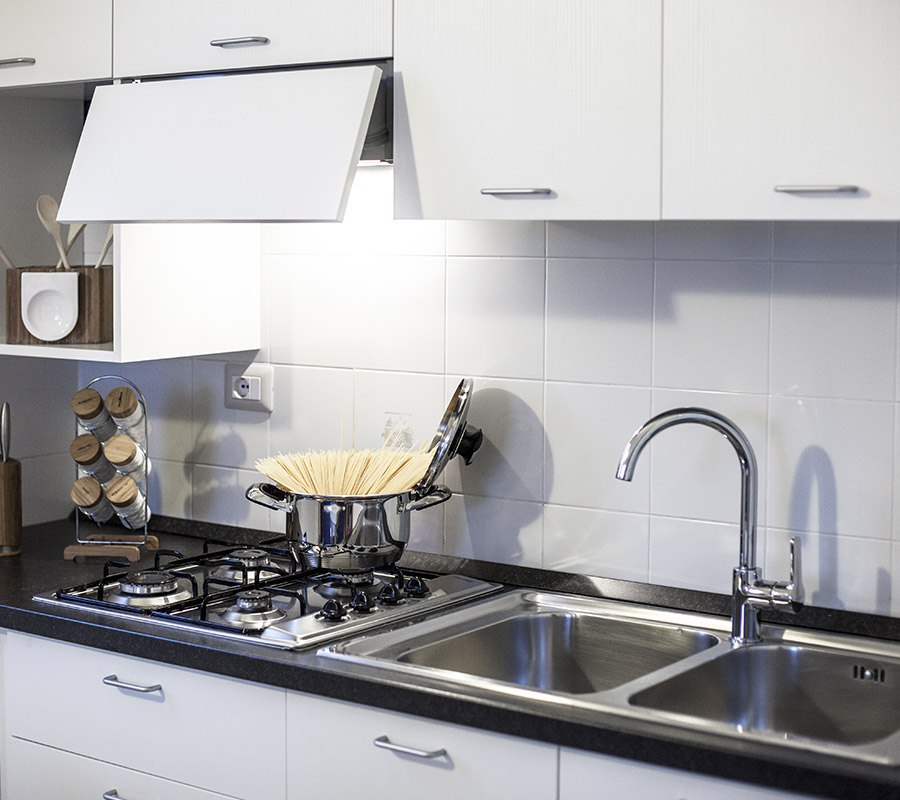 Each apartment -boasting a private entrance surrounded by delightful gardens –  has  two room on either the ground or first floor. Ground floor apartments have a terrace garden while first  floor units have a balcony.