Traditional recipes with a touch of innovation and creativity.
Breakfast
At the international brekfast buffet, you can choose between the sweet and delicate flavors of the typical Italian "colazione" or the most robust continental brekfast.
Lunch and dinner
Lunch and dinner are served at your table and are based on regional and international cuisines.
Special evenings
Special evenings with unexpected culinary delights, a vast assortment of "day-fresh-seafood", typical meats of the Nebrodi mountains, fresh pasta: each event in a warm and convivial atmosphere.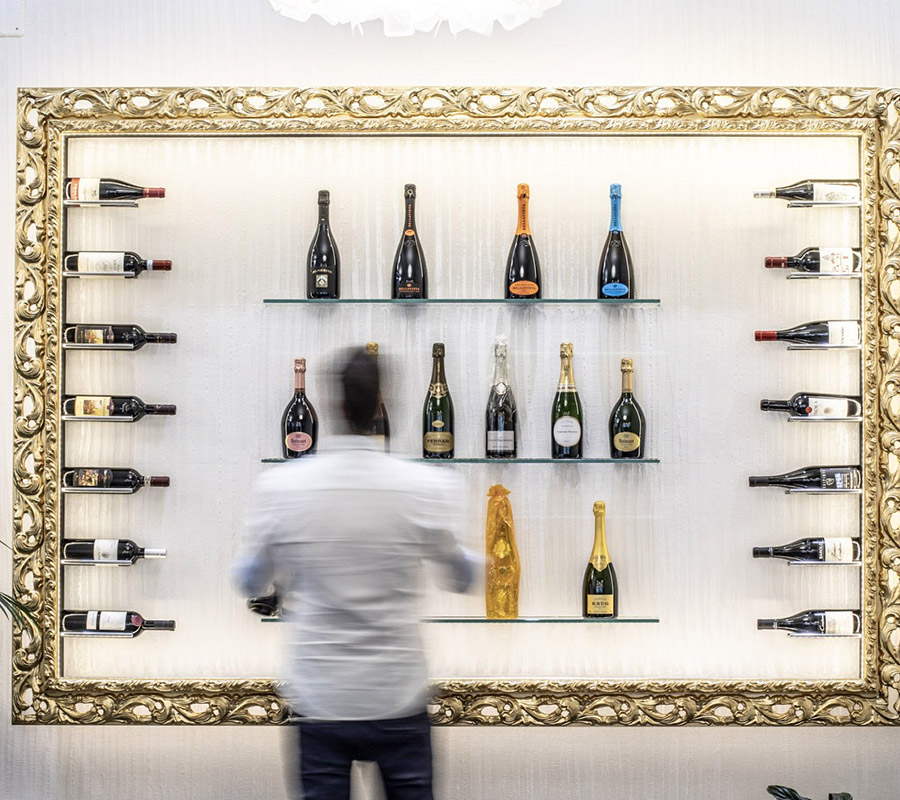 Whether for a drink, a quick meal, a cocktail, a work appointment or a moment of relaxation, you are in the right place. Inside hot colours, elegant and informal amenities; outside a great terrace surrounded by the swimming pool and comfortable green space.
On the beach the lounge bar gives You the possibility to leave the frenetic life and enjoy relaxed moments.

Whether for a drink or a quick meal without moving away from the sea.

Aperitifs: together with friends or to create a romantic moment
Cocktail: it's perfect to create a moment of relaxation and, especially in the evening, at sunset, it can make easy the dialogue and the new experiences.
RIVIERA DEL SOLE pays particular attention to the well-being of its guests, both in the offer and in the correct information on allergens. While not being able to offer personalized menus, in the restaurant we guarantees a rich variety of foods suitable for guests with intolerances (gluten, lactose and eggs). However, it is not possible to guarantee the absolute absence of contamination for any type of intolerance (except for packaged products).
Gluten-free: packaged basic products (tarts, biscuits, snacks, rusks).
Lactose and egg free: (snacks, rusks, yogurt and milk).
Naturally gluten-free basic foods are available for lunch and dinner (dishes for which, however, the absolute absence of contamination cannot be guaranteed).
Any dishes and / or requests that involve a change to the proposed menus could generate an extra cost.